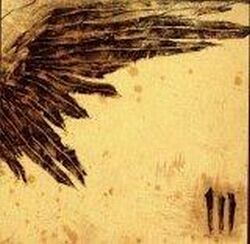 Dass die Hessen für tighten Rock´n´Roll durchaus zugänglich sind, wissen wir ja bereits sein den V8 Wankers aus good old Offenbach. Aus der Landeshauptstadt dringen jedoch ebenfalls laute Töne durchs Land: The Bordells aus Wiesbaden haben nun nach einigen Jahren der Schaffenspause ihren dritten Longplayer unters Volk gebracht - ein guter Schachzug, denn der hat es wahrlich in sich.
Auf ihrer Homepage kann man einige Einflüsse ihrer Musik begutachten: Motörhead, Danko Jones, The Hellacopters und Monster Magnet sind dort unter anderem angeführt - großes Kino also. Und vor dieser doch recht prominenten Riege brauchen sich die 5 Jungs auf keinen Fall verstecken. Geboten wird schnörkelloser Rock´n´Roll der Extraklasse mit durchdringender Spielfreude - und zwar ganze 11 Mal. Mäx Nink an den Vocals macht so ziemlich alles richtig und wer auf den Sound der Wankers steht dürfte hier auf jeden Fall keineswegs enttäuscht werden und kann getrost die Jackyflasche aus dem Regal holen und den 'Dirty Bastard' raushängen lassen.

Die Bordells schaffen es definitiv sich an den großen Vorbildern im Business zu orientieren und trotzdem dabei einen eigenen Stil zu kreiren und diesen konsequent 33 Minuten lang durchzuführen. Anspieltipps auf der auch vom Sound her brillierenden CD sind der Opener "Back to hell", der übertrieben abgeht, sowie "Fuckers" und "Rock and roll" um nur einige zu nennen.
Lässt sich nun natürlich nur noch hoffen, daß der Hörer auf das nächste Album nicht mehr allzu lange warten muss.
Label/Vertrieb: FinestNoisesReleases/Radar