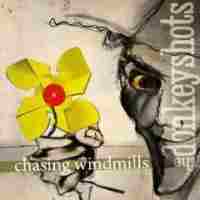 Hu, als wilde Mischung von Ska, Rock und jeder Menge Einflüsse aus aller Herren Länder präsentieren sie sich, die The Donkeyshots. Klingt vollmundig, klingt übertrieben, macht aber neugierig.

Schon der Opener Fruitflies macht klare Ansagen. Punk mit furzendem Bläser, einem Mix aus getragener Strophe und ballerndem Refrain über, an dessen Ende das lässige Saxophon für Ordnung sorgen will. Das es jedoch damit so alleine steht, wie eine Tagesmutter in einer Horde ADS-Kiddies wird spätestens im krachigen Jane deutlich. Ordnung will hier niemand und schon lässt sich ein ziemlich grosses Vorbild ausdeuten.

So würden System of a down klingen, wenn sie Bläser im Repertoir hätten. Breaks, Windungen und Wendungen, jeder Song entsteht, fällt auseinander und wird von einer Gruppe von fünf talentierten Musikmaurern wieder zusammengeflickt.

Son of the sun fliesst Gypsyblut in den von Rock verseuchten Adern. Anders als SOAD mischen The Donkeyshots nicht nur musikalisch Osteuropa in ihre Songs, sondern scheuen sich auch nicht davor es mal textlich ebenfalls auf russisch (?) zu probieren, nachzuhören u.a. in Chasing Mira, das mit Karacho in ein feines Bläsersolo übergeht . Geht voll und ganz auf die Rechnung der Jungs.

Bei LastFM haben die Münchner erst 7 Hörer. Schade eigentlich, denn mit dem Sack an Ideen und den musikalischen Fähigkeiten sollten die Jungs den überregionalen Vergleich nicht scheuen. Aufruf an alle, 100% support für diese Band. Geil.
www.donkeyshots.com
VÖ: 30.10.2009 auf Finest Noise / Radar