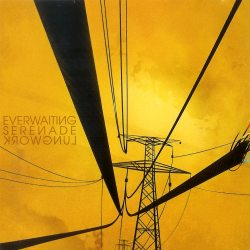 Everwaiting Serenade haben ein Problem, dass sie jedoch schon selbst erkannt haben. Die Mucke auf ihrem aktuellen Release Lungwork ist nicht wirklich der originellste Stoff, den das Genre Metalcore jemals vernommen hat.
Die Luxemburger konzentrieren sich darauf altbewährtes um eine Facette zu erweitern. Mit diesem Motto fahren die Jungs auch gar nicht schlecht. Druckvolles Geballer mit jeder Menge Wendungen in den einzelnen Songs. Es bleibt, wenn man das sich steigernde The diving reflex mal aussen vor lässt, aufgrund des enormen Tempos nicht wirklich viel von Ohrwurmqualität hängen. Freunde vom gepflegten Geballer und Gebolze werden auf Lungwork definitiv fündig.

Ein Song wie The next weekend revolution der auch gerne Trash Charme versprüht ist im Grunde ein genommen Ton gewordener Nackenbruch, nicht mehr oder weniger.

Ein Applaus geht aber definitiv an die Grafikabteilung, so ein schön erarbeitetes Coverartwork bekommt man nicht alle Tage zu Gesicht. Da ist man schon fast versucht, dass Booklet als Miniposter an die Wand zu pinnen und die CD hinten in den Schreibtisch...

Nein, das wäre jetzt eine Nummer zu fies. Aber sind wir mal ehrlich Everwaiting Serenade sind eine Band von vielen, die es zwar handwerklich drauf haben, aufgrund der schieren Masse der Konkurrenz wahrscheinlich einfach untergehen werden. In dieser Hinsicht bleiben sie einfach eine Nummer zu austauschbar.
www.myspace.com/everwaitingserenade
VÖ: 24.05.2009 auf Granny Records / Radar