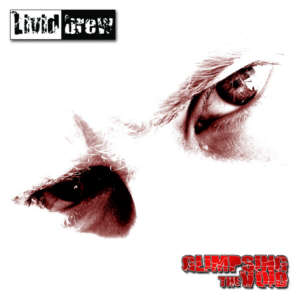 Dass die mehr oder weniger beschauliche Stadt Hanau und deren Umland eine rege Musikszene verfügt, sollte zumindest den musikbegeisterten Menschen in und um Hanau nicht verborgen geblieben sein. Doch wie es halt immer so ist, nach vielen dieser Nachwuchskapellen kräht nach kurzer Zeit nicht einmal der Szene-interne Hahn.
Eine Band der dieses Schicksal nicht zwanghaft bevor stehen muss, ist Livid Brew, die nun ihr erstes Album unter Eigenregie veröffentlicht haben. Musikalisch stand offensichtlich "Nirvana" Pate, mit dem Unterschied, dass die Jungs von Livid Brew Gitarre spielen können und wesentlich variantenreicher als die scheinbar omnipräsenten Vorbilder zu Werke gehen. Sänger Sven Koch erinnert weite Strecken an Wesley Reid Scantlin von "Puddle of mudd", was nicht unbedingt eine Beleidigung sein muss.
Die grösste Schwäche der vier Anfangszwanziger ist das Durchhaltevermögen ihres doch immerhin fast 54 minütigen Silberlings. Gehen die schnelleren Stücke wie zum Beispiel "Air" (klares Highlight der Platte), "Me and myself" oder das doch recht brachiale "Save me" recht kurzweilig in den Gehörgang, ertappe ich mich dabei bei dem ein oder anderen Song auch gerne mal die Skip-Taste zu drücken. Balladen, wie z.B. "Follow the rail", sollten sie einfach anderen Bands überlassen und sich einfach auf die Sache konzentrieren, die sie wirklich können, rocken. Textlich hätte es hin und wieder auch ein weniger Clichéhaft zugehen können.
Genug gemeckert. Für ein Erstlingswerk einer in der Musiklandschaft total unbekannten Band ist dieses Album wirklich beachtlich und zeigt, dass der deutsche Rocknachwuchs wesentlich interessanter als die musikalischen Rohrkrepierer von "Tokio Hotel" oder "Silbermond" sein kann.
Das Album gibts übrigens für 6 € auf der bandeigenen Homepage