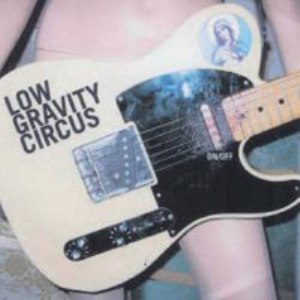 2800 Ergebnisse bei der Google-Suche nach Low Gravity Circus und 1107 Freunde bei myspace. Mein lieber Scholli. Aber das ist nicht die Spitze des Eisbergs. Denn die vierköpfige Band aus Trier, die sich 2003 zusammengefunden hat, wird noch mehr Freunde bekommen. Mit On/Off haben Low Gravity Circus nämlich ein grundsolides Album vorgelegt ohne jeden Schnörkel.
Auf der bandeigenen Homepage bittet die Band darum, dass der Hörer sich selbst ein Bild macht und dann die Musik in die berühmtberüchtigte Schublade einsortiert. Dann probieren wir das doch mal. Bei myspace beschreiben sie sich mit Rock / Garage / Punk. Das kommt dem schon ganz nahe. Aber noch näher kommen wir der passenden Schublade, wenn wir andere Bands zum Vergleich heranziehen. Die ganze Platte erinnert durchgängig an Heroen wie Kyuss oder Queens Of The Stone Age.
Wie oben schon erwähnt sind alle zwölf Songs auf On/Off grundsolide und keiner fällt mehr oder weniger aus der Reihe. Tracks wie "II:Below:II" sind dreckige Rocknummern die als musikalische Einladungen zum Tanzen fungieren und Spaß machen. Dasselbe gilt für "All Them Monsters", "Make It" etc. Aber in dieser grundsoliden Einstellung des Albums liegt auch das kleine Problem. Es gibt keinen Song der wirklich heraussticht und der Band ein Gesicht geben könnte. Das ist das minimale Manko. Aber ist das so schlimm? Ich denke nicht. Denn solide Arbeit ist schließlich keine schlechte Arbeit.
www.lowgravitycircus.de