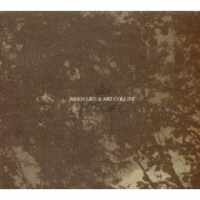 Reseda sind wieder da. Kann sich noch jemand an die symphatischen Schweden und ihre 2007er EP
The Piano Session
erinnern? Ja? Nein?. Egal. Bereits im Mai ist ihr zweiter Output über Radar-Music erschienen, ein Album, das auf den Namen When Life and Art collides hört.

Schwermütige und spärliche Klänge regierten die damalige EP. Im Jahre 2009 gewinnen die fünf Jungs mit ihrer Musik zwar immernoch keinen Comedycontest, insgesamt sind die Songs in ihrer Grundstimmung hoffnungsvoller und beschwingter geworden. Der Opener Embrace me noist herrlichst um die Ecke. Das schöne Faceless hätte durchaus auch Platz auf der EP finden können, allerdings nur bis zu dem Zeitpunkt an dem sich eine breite, getragene Trompete in die Gehörgänge schmeichelt.

"Yesterday is for losers. I'm not one of them." singt das Sängerduo Hartig/Lindquist, nehmen es aber mit ihrer Aussage bezüglich ihrer Musik zum Glück nicht so genau. Reseda, die unter anderem auch mit Phoenix und José Gonzales um die Konzerthallen gezogen sind, haben ihren Minimalismus glücklicherweise nicht verloren. Doch gehen sie noch ein Schritt weiter, anstatt sich auf das Klavier zu beschränken, kommen auch schon mal eine schräge Geige oder ein Gitarrensolo (bitte hierfür ganz besonders Sleep beachten) zum Einsatz.

Reseda has got big hopes for 2009, schreiben sie auf ihrem Promozettel. Treffender kann man ihre Musik übrigens nicht beschreiben. Sicherlich kein Album für die brüllende Mittagshitze, die Lieder zünden eher an lauen Abenden, wenn auch nicht unbedingt den Grill an.

www.myspace.com/resedaarmy
VÖ: 24.05.2009 auf Comet Records / Radar