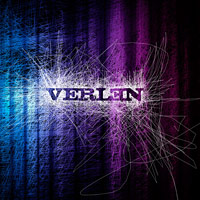 Verlen, ein Album, zwei CDs, zwei verschiedene Meinungen. Aber lest selbst.
Flo:

Verlen kehren nach 2 Jahren Abstinenz zurück ins Studio und hauen ein schnöde mit dem Bandnamen betiteltes Album raus. Spuren der Unsicherheit, des Haderns mit sich selbst fallen nicht auf, präsentiert das Teil sich doch ganz fett als Doppelalbum.Das Klasse nicht unbedingt Masse bedeuten muss, machen auch Genregrößen gerne mal vor. Doch kaum klingen die ersten Töne vom Opener "Jaguar Conflict" durch den Raum sind alle Zweifel aus dem Fenster geblasen und liegen mit gebrochenem Genick drei Stockwerke tiefer auf dem Asphalt.

Ohne Pause geht es in den Brecher "St. Fiction" über und spätestens jetzt taucht die Frage auf, was die Pause denn sollte, so energetisch kennt man die Kelkheimer Jungs auch vom Vorgänger "Tour of the broken hearts". Die Songs fügen sich nahtlos in das Gesamtwerk der Band, probieren zwar zaghafte Schritte in andere Richtungen, sind im Grunde aber einfach nur energetische Rocksongs

Songs, deren Vorbilder so gut vermischt sind, dass da eine massive Eigenständigkeit entstanden ist, die viele Nachwuchsbands oft nur auf Kosten der Eingängkeit hinbekommen. Verlen bekommen die Kurve zumindest bei ihren schnellen Songs. Bei den getrageneren Track wie etwa "All of mine" oder "Passion" schleichen sich schonmal diverse Längen in den Gehörgang. Nach einigen Durchläufen fällt auf, dass zwar eine Menge ausprobiert wurde, wie etwa "Become" eindrucksvoll beweist, aber so ganz fit will der Spass nicht gehen.

Die zweite CD eröffnet mit einigen Remixversionen von befreundeten Künstlern. Netter Spass, gebraucht hätte es dies aber nicht. Das "Agitated Interlude" zeigt die Vielseitigkeit der Band und ebnet den Weg für eine krude Mischung aus B-Seiten und Bonusmaterial ("If this is me" ist der fast älteste aber dennoch überzeugendste Song dieser zweiten CD).

Verlen machen es einem nicht leicht mit ihrem Album. Einerseits möchte man sie umarmen, für Songs, wie "Scissor Cut" oder "Reunite the youth", andererseits tauchen auch Songs auf, die kaum Rotation in meiner Playlist bekommen werden. Beileibe keine schlechten, aber trotz aller Gimmicks recht uninspirierte Dinger. Was soll ich sagen. Verlen sind eine enorm gute Band....kein aber. Punkt. Äh, ne 6 Punkte.


______________________________________________________________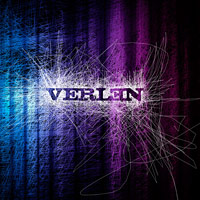 Sebastian:

Knapp vier Jahre ist der letzte akustische Output der vier sympathischen Kelkheimer nun her. Damals verschaffte man sich mit dem Silberling "Tour of the broken hearts" durchaus einiges Gehör in hiesigen Breitengraden und im Gegenzug erhielt man zum Beispiel als Toursupport von Union Youth und Rock am Ring-Act die verdienten Lorbeeren.

Das neue Album sollte – soviel wurde vorab verraten – 2 CDs stark sein und mit insgesamt 24 Tracks wollte man ein ordentliches Schwergewicht in den Ring schicken. Während man auf Platte 1 völlig neues Material präsentiert, gibt es auf Scheibe 2 Remixe und einige B-Seiten auf die Ohren. Für Liebhaber der Combo also ein absolutes Schmankerl. Wer sich nicht vom Endprodukt überraschen lassen wollte, für den hatten sich Verlen eine ganz besonders ausgefuchste Idee erdacht: Im hauseigenen Adventskalender konnten sich jegliche Interessenten tagtäglich einen neuen Track vom kommenden Album anhören, um dann auf der eigenen Releaseparty im Frankfurter Nachtleben schließlich das Endprodukt in den Händen halten zu dürfen.

Nun aber lange genug um den heißen Brei herum geredet. Wie beim Vorgänger ist beim nun vorliegenden, selbstbetitelten Album wieder einmal eine gute Mischung

aus brechenden Krachern und ruhigen Stücken gefunden worden. Logisch, dass man bei 24 Stücken nicht auf jedes einzeln eingehen kann und somit stelle ich euch hier nach und nach meine persönlichen Perlen ihrer Arbeit vor.

Nach dem mehr als ordentlichen Opener "The Jaguar Song" folgt schon eines meiner persönlichen Highlights des Albums. Mit "Saint-Fiction" haben sich die Jungs auf jeden Fall eine ordentliche Visitenkarte geschaffen, von dessen livetauglichkeit man sich im Frankfurter Nachtleben schon einmal vorab überzeugen durfte. Besonders der Refrain hat sich dabei nach mehrmaligem Hören zu einem genialen Ohrwurm entwickelt. Nach einem ruhigen Zwischenstopp mit "All of mine" schlägt man bei "Scissor Cut" wieder die Schiene ein, wegen der man die Band so liebt. Der Beginn erinnert ein wenig an den Opener von "Down" und auch sonst braucht sich das Lied keinesfalls zu verstecken. Die ständige Abwechslung zwischen ruhigen und chaotischen Parts ist hier meiner Meinung nach besonders gut gelungen.

Von den ruhigen Stücken gefällt mir ganz besonders "Passion".

"I´m addicted to memories I can never ever have / I´m a victim of my needs it´s a passion yes indeed"

.

Von vorne bis hinten eigentlich ein grandioses Stück, was ich live auch das ein oder andere Mal vertragen könnte. Diese vier Tracks sind meiner Meinung nach absolute Anspieltipps , sofern man die erste CD im Spieler liegen hat.

Auf Scheibe zwei fallen einem zunächst vier Remixe ins Ohr, die ausschließlich Lieder von Scheibe eins neu verwerten. Zwei dieser Remixe hat Tommy Finke bereitgestellt, der dem ein oder anderen ein Begriff sein dürfte. Finke hat in der Vergangenheit bereits Remixe für Künstler wie Tele, Atomic oder auch Mia produziert und sich damit einen Namen machen können. Auch wenn sich seine Remixe qualitativ doch sehr von den anderen Beiden abgrenzen (im positiven Sinne versteht sich), gefällt mir der recht loungeartige "Saint-Fiction-Remix" von Königin Mutter doch am Besten. Geschmackssache eben.

Neben den Remixen finden sich auf Scheibe zwei zusätzlich noch 8 weitere Stücke wieder. Neben einer frühen Version des "Beach Life"-Tracks "Turn me backwards" gibt's mit Stücken wie "This is my fight" oder The agitated interlude" ziemlich experimentell anmutendes auf die Lauscher. Den persönlichen Höhepunkt auf Seite zwei liefert allerdings "Go to follow", was (fast) ausschließlich mit Akustikgitarre und Gesang auskommt. Herzlich schön. Generell lässt sich aber festhalten, dass es auf Scheibe zwei des Albums eher gemäßigt zu Werke geht.

Im direkten Vergleich gewinnt in meiner persönlichen Wertung mit einigem Vorsprung der erste der Beiden Silberlinge. Viele Hitverdächtige Lieder und durchaus Material, wo man beeindruckt in Richtung Kelkheim blickt.

Im Großen und Ganzen hat das Album meine Erwartungen absolut erfüllt. Diese waren zwar hoch, aber Knaller wie "Saint-Fiction", "Go to follow", "The Jaguar Song" oder "Scissor Cut" werden – Verlen sei Dank - noch häufig den Weg in meinen heimischen CD-Player finden. Das Comeback scheint geglückt!

Verlen-Homepage
VÖ: 30.01.2009 Label: Waggle Daggle Records / Vertrieb: Broken Silence