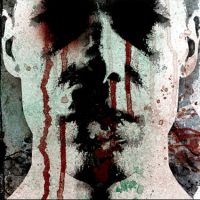 Wer bisher dachte, Italien sei die musikalische Heimat und Geburtsstätte der Musik Eros Ramazottis, Zuccheros, Nino d´Angelos oder gar Luciano Pavarottis, der dürfte bei der neuen Schreibe von Awaken Demons eines Besseren belehrt werden. Was einem hier entgegen peitscht ist aggressiver Hardcore mit einer immensen Salve Metal, die ordentlich zündet.
Awaken Demons stammen ihres Zeichen aus Cesena, einer überschaubaren Stadt im Osten Italiens, die sich bisher nur als Heimat zweier Päpste einen Namen machen konnte. Zahlenmäßig ist das Hardcoregespann den beiden Pius-Päpsten mit ihren fünf Mitgliedern schon einmal einiges voraus. Ob ihr neuer Silberling The Mirror den Bekanntheitsgrad der harten Jungs in ähnliche Regionen wie der Päpste heben wird, bleibt jedoch noch abzuwarten.
Auf The Mirror liefern Awaken Demons im Grunde genommen schnörkellosen Hardcore-Metal ab, der besonders für Freunde von Hatebreed und (eingeschränkt) auch Earth Crisis ziemlich interessant sein dürfte. Rein zufällig hinterlässt auch Earth Crisis-Sänger Karl Buechner seine musikalischen Spuren, indem er für einen Track ein paar Guest-Vocals beisteuert. Ein weiteres Gastspiel auf The Mirror bekommt zudem Vincent Bennet, der manch einem Musikinteressenten von seiner Wirkungsstätte The Acacia Strain im Gedächtnis sein dürfte. Rein technisch bräuchte Sänger Luca Zattoni aber keine wirkliche Hilfe, da er seine Sache auf den 10 Stücken sehr gut macht. Gepaart mit ordentlichen Riffs und einem druckvollen Schlagzeug rappelt das Endergebnis ordentlich im Karton.
Wer jetzt das Verlangen spürt einmal reinzuhören, sollte sich vor allem einmal "Coming for an end", "Abandon the darkness" und das fette "Fight to overcome" reinfahren.
Homepage
VÖ: 25.08.2009 auf Trustkill / Cargo Records