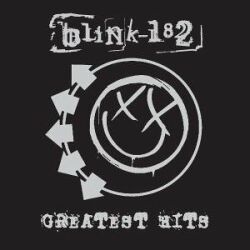 Aus. Schluss. Vorbei. Die wohl berühmteste Pop-Punk-Combo der Welt ist nicht mehr. Schon Anfang 2005 sprach Travis Barker von einer Pause. Mehr und mehr kristallisierte sich jedoch heraus, dass es sich um keine gewöhnliche Pause handelte, sondern um das Ende der Band.
Was fühlt jetzt der Musikliebhaber? Trauer oder Freude? Schwer zu beantworten. Trauer, weil es keine Pop-Punk-Konsens-Hymnen wie "All The Small Things" mehr geben wird. Freude, weil so bescheuerte nichtssagende Albumtitel wie "Take Off Your Pants And Your Jacket" der Vergangenheit angehören werden.
Aber mal ganz ehrlich: Hatten wir alle Blink 182 nicht immer ein bißchen gern oder sogar mehr als das? Vor allem nach ihrem selbstbetitelten letzten Longplayer, der wirklich überraschte und mit musikalischen Feinheiten aufwartete, die man von einer Band wie Blink 182 so gar nicht erwarten konnte. Besser konnten sie nicht mehr werden. Und auf dem Zenith seines Könnens und Schaffens aufzuhören haben viele Künstler verpasst. Blink 182 nicht. Sie finden den richtigen Zeitpunkt einen Schlussstrich zu ziehen.
Bevor Blink 182 jedoch gänzlich der Vergangenheit angehören werden, bringen sie mit ihren Greatest Hits ein Werk heraus, dass sämtliche Stationen ihrer Karriere beleuchtet. Es enthält alle Singleauskopplungen, den "Meet The Barkers"-Titelsong "Another Girl, Another Planet", das bisher in Deutschland unveröffentlichte "Not Now" und eine Liveversion von "Aliens Exist". Wer die Platte einmal ganz durchhört, wird überrascht sein von der Entwicklung der Band. Es ist eine Art Chronik des Schaffens von Blink 182.
Von den Anfängen mit dem punkigen ungeschliffenen "Carousel", hin zu "Dammit", welches die Richtung anzeigte die Blink einmal einschlagen würden, nämlich melodischer Pop-Punk für alle. Weiter zu den Fun-Punk Hits "All The Small Things" und "What´s My Age Again von "Enema Of The State". Die Reise wird fortgesetzt bei "Take Off Your Pants And your Jacket", wo uns "Stay Together For The Kids", "Rock Show" und "First Date" erfreuen. Die musikalische Chronik des Schaffens endet mit"Always" vom selbstbetitelten Album.
Viel neues bietet die Greatest Hits merklich nicht. Aber als Zusammenfassung der Schaffensperiode von Blink 182 macht sich die Greatest Hits im Plattenregal doch ganz gut.
www.blink182.de