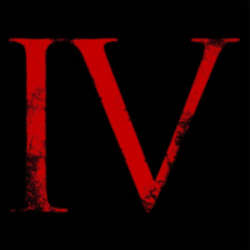 Eines gleich vorweg, um mich für mein enttäuschtes Review zu rechtfertigen. Ich hatte vor dem einsetzenden Hype um das neue Album von Coheed and Cambria noch niemals von dieser Band gehört. Richtungsweisend oder psychedelisch waren Adjektive, die ungeniert in einem Atemzug mit dem Namen "Good Apollo I'm burning star..." verführerisch und verschwenderisch zugleich zu jeder passenden Gelegenheit vom Stapel gelassen wurden.
Meine Erwartungen waren hoch.
Also riss in ich dem Postboten, das Paket mit dem hier kritisierten Silberling aus der Hand, scheppte das Ding gleich mal in meinen CD-Player, wartete das schöne, wenn auch etwas lange Intro ab und wurde mit "Always & Never" gleich einmal überrascht. Eine etwas floydeske Ballade mit leichtem "Simon and Garfunkel" Anflug, die im folgenden "Welcome" in Prog-Metal Marke "Blind Guardian" schielt. Das eine Top, das andere eher Flop. Klar, wer nachts im Kettenhemd schläft und mit den Namen "Ponal" oder "Tipex" eher mystische Zauberer als nützliche Büro- und Werkstattutensilien verbindet, der kommt mit dieser Art von Musik gut aus. Allen anderen sei Vorsicht angeraten. Ganze zwei Songs wird geproggt bis man sich bei "Crossing the frame" vorkommt als wären die leblosen "Alien Ant Farm" wieder am Start. Dann gibts mal wieder eine (missglückte) Ballade.

Schliesslich landet man unweigerlich am zweiten Teil der CD, vier Songs über 30 Minuten, die anscheinend eine krude Fantasystory vorantreiben. Und man soll es kaum glauben, aber im letzten Lied "The final cut" blitzt genau die Art von Musik auf, die ich erwartet habe. Ein minutenlanges, verspieltes Solo, das selbst einem Herrn Gilmour zur Ehre gereicht hätte und schon klingt das Album aus. Und weiss nur teilweise zu gefallen. Ok, Coheed and Cambria verbinden eine Menge Stile, doch was passiert, wenn man als Hörer mit keinem der verquickten Stile richtig warm wird?

Leute, die traditionellen Metal mögen, sollten zu greifen, alle anderen hören doch bitte Mal erst einmal beim lokalen Plattendealer rein...bevors ein ...fall wird.