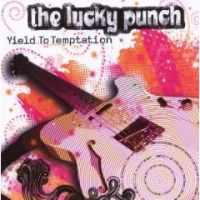 Dr. Retro bitte in den OP. "Was haben wir hier?". Laut Ausweispapieren handelt es sich um eine Band namens The Lucky Punch, die auf ihrem Album Yield to temptation dem Rock der 70er im Stile von Led Zeppelin spielen.

Wer auf Bands, wie die Hellacopters oder andere Skandinavierrocker steht, der kommt hier definitiv auf seine Kosten. Der Promo liegt eine DVD mit dem Videoclip zu I know bei. Ein Clip, der die Musik perfekt einfängt. Die Band spielt den Song runter, in kreischenden Farben, kaleidoskopartige Effekte und psychedelische Kamerafahrten huldigen wie der Song dem Roadmovie tauglichen Rock 'N Roll. Rotzig und schnell.

Die Musik ist zwar alles andere als innovativ, wird aber definitiv seine Anhänger finden.

Das geht voll in Ordnung", denkt sich der Doktor, verlässt den OP und fährt zu den Klängen von The Lucky Punch in seinem Mustangcabrio gen Heimat. Ja, der Doctor mag den Oldschoolrock.

www.theluckypunch.com
VÖ: 21.08.2009 auf Fastball Music / Sony