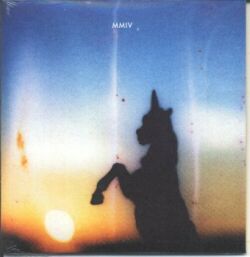 Die Jungs von Modest Mouse scheinen echt dicke Probleme mit ihren Plattenfirmen und den dazugehörigen Verträgen zu haben. Erst erscheinen von zwei Labels parallel mehrere B-Seiten Compilations, die man sich eher hätte sparen können.
Bei den strangen Releases schien nicht mal die Band durchzublicken.
Nun dieses "BOOTLEG". Nur seit wann werden Bootlegs offiziell auf Band-Homepages verlinkt? Welche Band meckert denn nicht, wenn man ihre Mucke für knapp 10 Dollar im Internet verscherbelt.

Also entweder sind Isaac Brooks und seine Mitstreiter extreme Menschenfreunde oder sie bekommen halt ihren Teil vom Gewinnkuchen ab. Dazu kommt noch die etwas schwammige Formulierung "...is the first live CD that Modest Mouse has ever unofficially issued..." und der Fakt das das Cover vom Sänger gestaltet wurde.

Wie dem auch sei. Auf der CD selbst ist Material von den Konzerten vom 14.& 15. Februar 2004 in "The Social" in Orlando zu finden. Zehn Tracks, die einen gesunden Mix aus allen Alben bilden, haben es auf den Silberling geschafft. Stellenweise ist der Gesang lahm, "Bankrupt on selling" übler, "Doing the cockroach" besser und "I came as a rat" epischer als auf Platte. Die Aufnahmequalität ist übrigens auch mehr als gut.

Summa summarum: Dieses Live-Bootleg muss man auch als Fan nicht unbedingt haben, da es im Grunde nichts neues bietet. Das Teil ist sicherlich aber auch kein Fehlkauf, wenn man ein bisschen Kohle und ungefähr fünfmal so viel Geduld, bezüglich der Lieferung via Übersee, übrig hat.