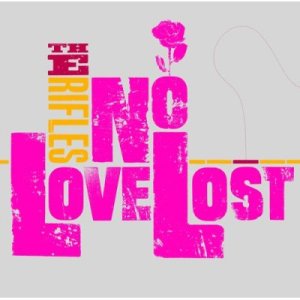 Damit sich ein Sommer Sommer nennen darf, bedarf es erstens durchgehend Sonnenschein und Temperaturen jenseits der 30 Grad und zweitens benötigt er ein gescheites Sommeralbum. Ein Sommer ohne Sommeralbum ist kein Sommer. Aber was braucht so ein Sommeralbum? Ganz einfach: Es muss einen schönen Sommertag zu einem perfekten Sommertag machen.
Beispiel: Man liegt irgendwo in der Sonne und lässt es sich richtig gut gehen. Das ist ja alles schön und gut. Aber wenn dann noch das Sommeralbum in den Ohren dudelt ist doch alles noch ein bisschen besser. Verstanden?
The Rifles sind Luke Crowther, Joel Stoker, Rob Pyne und Grant Marsh. 2003 gründete sich die Band und im frühen Jahr 2004 hatten sie ihren ersten Auftritt im Londoner Bull & Gate-Club. Ausverkauft. Selbstverständlich. Die NME titelte daraufhin folgendes: The Rifles sind die seit Jahren erste Band mit Londoner Postleitzahl, die es wert ist, sich ihren Namen auf dem Herzen eintätowieren zu lassen. Nun gut. Man kennt die englische überschwängliche Musikpresse.
Aber nun mal zum Wesentlichen. The Rifles orientieren sich mit ihrer Musik an ihren Kollegen, die schon etwas früher über den Kanal gekommen sind. Kaiser Chiefs, Arctic Monkeys und Maximo Park lassen grüßen. Aber das ist alles andere als schlimm weil es sich dabei natürlich um hervorragende Musikkapellen handelt.
Und welches Tempo die vorlegen. Es ist geradezu angsteinflößend in welcher Dichte tanz-, mitsing- und hitfähige Stücke diese Platte frequentieren. In "One Night Stand" wird derselbige besungen und trotz Bedenken als durchaus zulässig erklärt: Nothing wrong with that it's only one night and nothing else/Everytime I tell myself it's the last time/One day I'll retire, just not tonight. Aber der Song ist alles andere als ein One Night Stand. Denn man will ihn wieder und wieder hören und am liebsten gleich heiraten. Herrlich erfrischende Gitarrenmusik mit dem bestimmten Einschlag an Pop, den es benötigt um auch genreübergreifend Erfolg zu haben.
"Local Boy" ist das einprägsamste Stück von "No Love Lost". Hier ist kein Entkommen möglich und es überkommt einen nur ein Gedanke: Wo ist die Tanzfläche? In "Peace and Quiet" geht es etwas langsamer zu, aber das tut dem Spaß keinen Abbruch. Hier handelt es sich um die Geschichte eines Mannes der mal Ruhe vor seiner Freundin haben will. Wer kennt das nicht? Die restlichen Tracks des Albums sind bis auf " Spend Lifetime" und "Narrow Mindes Social Club", bei denen die Akustikgitarre den Vorrang erhält, alle aus demselben Holz geschnitzt. Ein feines Scheibchen haben die Engländer da also abgeliefert.
Und was ist jetzt mit dem Sommeralbum? Ohne Wenn und Aber ist "No Love Lost" in der Lage einen schönen Sommertag zu einem perfekten Sommertag zu machen…
www.therifles.co.uk