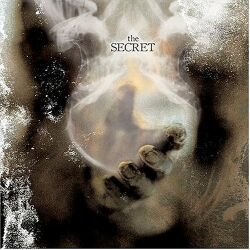 The Secret formiert sich zu einem Teil aus der den mehr oder minder bekannten From The Dying Sky, wobei man die musikalische Vergangenheit weit hinter sich gelassen hat. Mit Luce ist ihnen ein Album gelungen, dass es schafft aus der Flut der vielen, wenn auch guten, Metalcore Veröffentlichungen herauszustechen.
Auch wenn Labelinfos bisweilen nicht sonderlich verlässlich sind, so finde ich doch diese recht passend: influenced by a wide range of bands that range from MESHUGGAH to MOGWAI, THE SECRET's music combines elements of hardcore, noise, metal, and post rock to create a dark, heavy yet dynamic sound topped by the noir and cryptic atmospheres of the lyrics.

Ich selbst würde die Musik von The Secret irgendwo zwischen Isis und Norma Jean ansiedeln. Die Grundstimmung ist düster, es gibt schleppende, epische Parts die dann wiederum in deftigen Mosh/Chaosparts münden. Diese beiden Extrene werden in den ersten beiden Songs quasi Vorgestellt (diese sind auch etwas kürzer, die anderen Lieder sind mit 5-7Min Spielzeit schon etwas länger). Die Platte beginnt relativ ruhig und sphärisch, während der zweite Song die Band gleich von ihrer brutalsten Seite zeigt.
Die darauf folgenden Songs vermischen diese Elemente und das Ergebnis ist eine spannend und abwechslungsreich klingende Mixtur.
Da sich die Lieder weitab gängiger Strukturen wie Verse/Chorus/Verse/Chorus bewegen, und mehr eine Aneinanderreihung verschiedenster Parts ist fällt es mir schwer einzelne Lieder besonders hervorzuheben. Eventuell liegt das auch an dem teils instrumentalen Charakter den die Stücke besitzen, da die geschrieenen Vocals im Mix sehr weit hinten sitzen ( was wohl beabsichtigt war, denn ansonsten ist die Produktion tadellos), und es auf der gesamten Platte nur ein einzige wirklich gesungen Hookline gibt (zu finden in pretty girls make graves). Man muss diese Platte wohl eher als Gesamtwerk sehen, sonst wirken die songs wie beliebig zusammengewürfelte Fetzen.

Ich bin wirklich beeindruckt von dieser Platte, da die band wirklich gelungen unterschiedlichste Stile zu einem facettenreichen Ganzen zusammenfügt. Weshalb man sich der Platte ebenfalls schwer entziehen kann: sie hat einfach groove. Egal wie chaotisch und/oder noisy manche passagen sein mögen, sie haben einfach den groove um fieseste moshpits anzuheizen.
Tolle CD, wer mal reinhören möchte findet auf der homepage der Jungs zwei songs zum reinschnuppern.
www.weknowthesecret.com